Ranked by Wall Street Journal REAL Trends in their TOP 1000 Best Real Estate Professionals, Rahul, Smitha and their team's mission is to help our clients achieve their real estate and wealth building goals. With their determination, hard work, high ethical standards and peerless customer service, today they are one of the nation's most respected and premier real estate teams with decades of experience and Glowing Reviews in the industry, They have been featured in Forbes, Daily Record, NJ.com, Morris-Essex Health & Life Magazine, Real Estate Business Magazine and more. Following are a few of our media mentions and features:
RECENT MEDIA FEATURES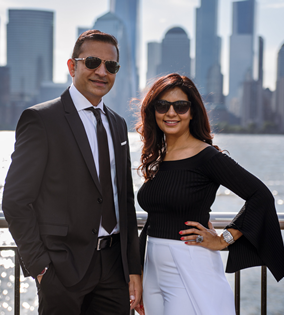 LET'S TALK.
We're happily available for interviews, profiles, and expert commentary.

Please Contact us at:
973-953-7777