Instant Home Value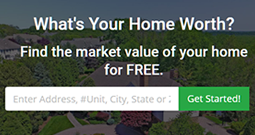 Praise / Our Reviews

You are a True Professional and Without Any Hesitation, We Would Recommend You to Any of Our Friends and Family

"It's been a Pleasure working with you on the Sale of our Home and we thank you for all your help. You are a True Professional! Without any hesitation, we would recommend you to any of our friends and family in the NJ area. Great Job! Thank You!!" - Peter and Marylou
We cannot Thank You Enough for being 100% there for us when Times got Tough. You are Truly the Best as What you Do.

"There are no words to thank you for all you did during the process of selling and buying our new house. You were not just a realtor, but a friend, therapist and confidante during a very stressful time. We cannot thank you enough for being 100% there for us - even when times got tough. You are truly the best at what you do. We send you a million thanks and all the best in the future. You are a wonderful person and will always be so appreciative for all you have done." - The Spitzers
We have No Hesitation in recommending Rahul to anyone looking for a Realtor in Northern NJ

"Very pleased with Rahul. He is a true professional. He was always Helpful, Knowledgeable and Courteous. He resolved all buyer-seller issues expediently and in amicable manner. He was available on the phone at all hours. If we had to leave a voice mail, he got back to us within a very short time. We have no hesitation in recommending Rahul to anyone looking for a realtor in northern NJ." - Debajyoti and Smee Chatterji
Smitha is the Best Realtor. She Truly Puts the Customer First.

"Smitha is the best realtor. She truly puts the customer first. She listens to what the customer needs and puts the customer first. We have used her numerous times and with each transaction, she has worked hard to make the process as seamless as possible. She is also very accessible. Selling or purchasing a home can be very stressful. Knowing that she is just a phone call away helped us get through a difficult time." - Nicholas and Fatima
Clearly Among the Best, On Top of Things, Extremely Knowledgeable, Forceful in Representing our Interests

"Last Friday we closed on the sale of our townhome jointly owned by my brother, Ira and me. I want you to know that from start to finish it was a Pleasure Working with You and Your Team and we were both Extremely Pleased with Your Performance. You displayed Utmost Professionalism throughout and did an Excellent Job marketing our townhouse in a difficult real estate environment. I have worked with many real estate agents. You are Clearly Among the Best. You and Your Team were Always on Top of Things. You are Extremely Knowledgeable about the local real estate market and the housing economy in general. When issues arose, you were Forceful in Representing Our Interests. My thanks for all your efforts on our behalf and please extend our appreciation to the other members of your team" - Michael Krauss
Read All Our Reviews...
Read Our Blog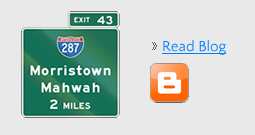 Sell Your Morris County NJ Home With Confidence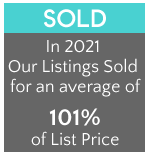 With years of experience and over 1210+ Homes Closed, Rahul & Smitha and their team have lots of experience representing a diverse group of clients, from Local New Jersey Buyers & Sellers to Relocation and International/Foreign Buyers, Sellers and Investors. Their goal is to build long lasting relationships with their clients, some of who end up becoming life-long friends. Having won many National and State awards over the years, Rahul and Smitha are exceptionally well-respected Realtors in the industry with high ethical standards and Glowing Reviews. Their team offers a High Level of Expertise, Innovative Technology and Cutting-Edge Real Estate Marketing and Sales Solutions. Please Contact them for a In-Person Presentation of their Marketing Plan for your home. Before hiring a Real Estate Agent, find out the Right Questions to Ask and Sell with Confidence!
---
What's Your Home Value?
Find Your Home's Current Market Value in 1 Minute?
---
Get a Report Showing Your Neighborhood Home Sales
A Free Report of all SOLD Homes in Your Area
---
See How We Have Succeeded...When Other Agents Have Failed...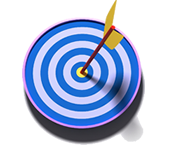 Having trouble selling your home? Learn how we have succeeded in selling homes other agents couldn't. In each case we were hired by those homeowners, we came in, put together a comprehensive marketing plan tailored specifically for that property, and got it SOLD!

This video below talks about how we sold 14 Daro Court in Montville, NJ in 88 Days with Multiple Offers for 98% of the Asking Price. Before that it had been on the market for 256 days with another agent.



See video below to learn how we sold 6 Conkling Rd in Roxbury, NJ in 16 Days with 3 Offers for over the Asking Price. Before that it had been on the market for 267 days with another agent.