Coming Soon Listings
Latest Listings
Luxury Homes & Estates
New Construction Homes
Just Listed Homes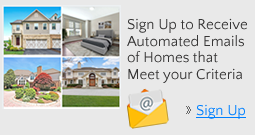 Praise / Our Reviews

You really made us feel comfortable choosing our new home and moving forward with all of the stuff that needed to get done.

"Thank You So Much Rahul! Jay and I really appreciate your hard work, as well as the hard work of Smitha, Neelu and your entire team to get us into our new home. You were a fantastic source of calm during this whole process. You really made us feel comfortable choosing our new home and moving forward with all of the stuff that needed to get done afterward. We can't say enough how grateful we were to work with you." - Nina and Jason
We cannot Thank You Enough for being 100% there for us when Times got Tough. You are Truly the Best as What you Do.

"There are no words to thank you for all you did during the process of selling and buying our new house. You were not just a realtor, but a friend, therapist and confidante during a very stressful time. We cannot thank you enough for being 100% there for us - even when times got tough. You are truly the best at what you do. We send you a million thanks and all the best in the future. You are a wonderful person and will always be so appreciative for all you have done." - The Spitzers
They are Truly Great Realtors to work with!

"We are very much satisfied with Rahul and Smitha's service. We found them highly professional, responsive, efficient, knowledgeable, trustworthy throughout our home search process. They were there at each step whenever we sought their advice which we found very impressive. They listened to what we wanted and helped us find the beautiful home. They are truly great realtors to work with! I would recommend them to anyone" - Nirav and Meghana
Smitha is the Best Realtor. She Truly Puts the Customer First.

"Smitha is the best realtor. She truly puts the customer first. She listens to what the customer needs and puts the customer first. We have used her numerous times and with each transaction, she has worked hard to make the process as seamless as possible. She is also very accessible. Selling or purchasing a home can be very stressful. Knowing that she is just a phone call away helped us get through a difficult time." - Nicholas and Fatima
Without a doubt I will recommend Rahul to anyone who is looking to buy/sell a home!!

"Rahul is simply superb! He made our dream home a reality!! Rahul partnered with us and thoroughly understood our buying requirements. During the process of buying new home we had to sell our existing home. It became quite complex to deal with Bankers, Attorneys, Realtors and associated contingencies from buying and selling front. Rahul was immediately available to answer any questions and his extensive knowledge, experience and expertise in real estate market helped us easily navigate from start to finish. Rahul relentlessly worked with us until we closed our new home. We were pleased to work with Rahul. Without a doubt I will recommend Rahul to anyone who is looking to buy/sell a home in near future!!" - Suresh and Raji
Read All Our Reviews...
Read Our Blog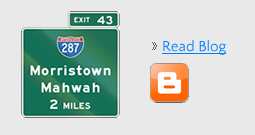 Buy Your Morris County NJ Home With Confidence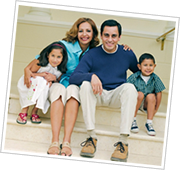 With many years of experience and having helped over 1550+ Families Buy and Sell homes in Northern & Central New Jersey, Rahul, Smitha and their team have lots of experience representing a diverse group of clients, from Local New Jersey Buyers & Sellers to Relocation and International/Foreign Buyers, Sellers and Investors. Whether you are looking to purchase a home or a luxury estate, the Christie's International Real Estate network excels at providing the highest level of service to our clients and their diverse lifestyle needs. With offices around the world and thousands of distinctive property listings, their global network is uniquely positioned to find the perfect home that meets your requirements.

Rahul, Smitha and their team's goal is to build long lasting relationships with their clients, some of who end up becoming life-long friends. Having won many National and State awards over the years, they are exceptionally well-respected Realtors in the industry with high ethical standards and Glowing Reviews. Please Contact them, they are ready to go work for you and make your dream home a reality.
First-Time Home Buyers, Luxury Homes, Townhomes and Condominiums, Real Estate Investors
Home Mortgages and Financing Information
The first step to buying a home is to get Pre-approved for a Mortgage by speaking to a Loan Officer or a Mortgage Salesperson. This will allow you to discuss with a professional how much you can borrow, which has a lot to do with how much house you can buy. Sellers like pre-approved buyers because there's less risk the deal won't go through.

Our local Home Mortgage Experts are ready to guide you through the home buying process. They will Pre-Approve you for Free with No Obligations. Please Contact us today for a list of our preferred mortgage lenders with excellent rates and service.